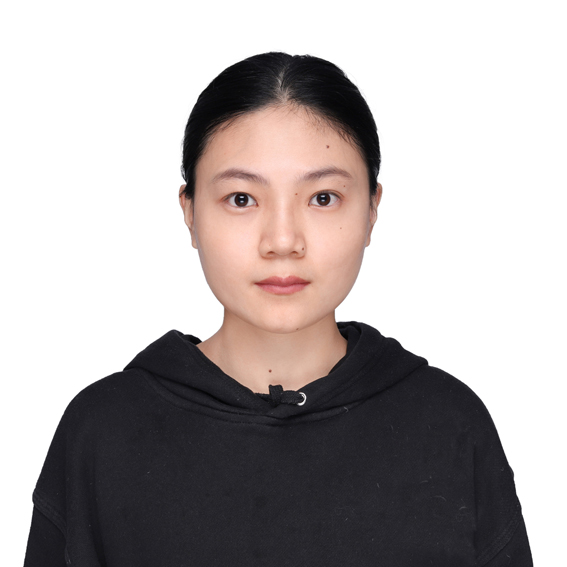 Yansu Wang
AFFILIATION
Institute of Fundamental and Frontier Scences, University of Electronic Science and Technology of China, Chengdu, 610054, China (IFFS,UESTC).

School of Electronic and Communication Engineering, Shenzhen Polytechnic, Shenzhen, 518000, China


GET IN TOUCH
E-mail:Wangys_c(at)hotmail.com
---
EDUCATION
2015.09-2018.07

University of Chinese Academy of Science & Sichuan University | Microbiology (Ph.D)

Doctoral dissertation: Diazotrophic diversity and nitrogenase activity in Chinese Steppe and Gongga Mountain

2012.09-2015.07

Nanjing Normal University | Biotechnology (Master)



---
WORK EXPERIENCE
2020.9-Present

University of Electronic Science and Technology of China & Shenzhen Polytechnic | Computer Applications Technology (Post-doctor)
Supervisor: Prof. Quan Zou

2018.07-2020.07

Jiangsu Normal University | Lecturer



---
RESEARCH INTERESTS
Bioinformatics

Microbe - plant interactions: plant microbiome

Environmental microbial ecology



---
SOFTWARE AND WEBSERVER
(1) prPred

(2) prPred-DRLF (Github) (Webserver)

(3) Plant fungal pathogens genome hub
---
AWARDS AND CERTIFICATE
2017 National Scholarship

2018 Outstanding Graduate Award



---
FUNDING
2021 China Postdoctoral Science Foundation


2022-2024 National Natural Science Funds of China


---
RESEARCH ACHIEVEMENTS
(1) Yansu Wang, Jie Wu, Jiacheng Yan, Ming Guo, et al. Comparative genome analysis of plant ascomycete fungal pathogens with different lifestyles reveals distinctive virulence strategies.BMC genomics. 2021. Accpted (二区TOP).

(2) Yansu Wang, Lei Xu, Quan Zou, Chen Lin. prPred-DRLF: plant R protein predictor using deep representation learning features. Proteomics. 2021. DOI: 10.1002/pmic.202100161.

(3) Yansu Wang, Murong Zhou, Quan Zou, Lei Xu. Machine learning for phytopathology: from the molecular scale towards the network scale. Briefings in Bioinformatics. 2021. DOI: 10.1093/bib/bbab037 (JCR一区/中科院一区, IF2020=11.622).

(4) Yansu Wang, Pingping Wang, Yingjie Guo, et al. prPred: a predictor to identify plant resistance proteins by incorporating k-spaced amino acid (group) pairs. Frontiers in Bioengineering and Biotechnology. 2021, 8: 1593.

(5) Yansu Wang, Chaonan Li, Bo Tu, Yongping Kou, Xiangzhen Li. Species pool and local ecological assembly processes shape the β-diversity of diazotrophs in grassland soils. Soil Biology and Biochemistry. 2021, 108338. (JCR一区/中科院一区,IF2020=7.609).

(6) Yansu Wang, Yongping Kou, Chaonan Li, et al. Contrasting responses of diazotrophic specialists, opportunists, and generalists to steppe types in Inner Mongolia. CATENA. 2019, 182: 104-168 (JCR一区/中科院一区).

(7) Yansu Wang, Chaonan Li, Zehao Shen, et al. Community assemblage of free-living diazotrophs along the elevational gradient of Mount Gongga. Soil Ecology Letters. 2019, 1(3): 136-146.

(8) Yansu Wang, Chaonan Li, Yongping Kou, et al. Soil pH is a major driver of soil diazotrophic community assembly in Qinghai-Tibet alpine meadows. Soil Biology and Biochemistry. 2017, 115:547-555 (JCR一区/中科院一区).

(9) Yansu Wang, Huan Li, Jiabao Li, Xiangzhen Li. The diversity and co-occurrence patterns of diazotrophs in the steppes of Inner Mongolia. CATENA. 2017, 157: 130-138 (JCR一区/中科院一区).

(10) Yansu Wang, Wei Shi, Linting Huang, et al. The effect of lactic acid bacterial starter culture and chemical additives on wilted rice straw silage. Animal Science Journal. 2016, 87(4): 525-535.

(11) Yansu Wang,Tianhang Wu, Yao Yang, et al. Binding and detoxification of chlorpyrifos by lactic acid bacteria on rice straw silage fermentation. Journal of Environmental Science and Health, Part B. 2016, 51(5): 316-325.

(12) 王彦苏, 周佳宇, 谢星光, 等. 隐蔽型真菌毒素的形成及降解方法的研究进展. 食品科学, 2014, 3: 26.


---